Hours of Operation:

        Monday & Friday 10am - 7pm
     Tuesday & Thursday 9am - 5pm

   Wednesday & Saturday 9am -1pm

We are open during the hours listed below to accept drop off repairs. If your unit is under warranty please bring the original purchase receipt with you.

All non-warranty units require an estimate/diagnostic fee to be paid in advance. The fee is $45 for all items except televisions, which is $50. All estimate/diagnostic fees are non-refundable and will apply towards the total cost of repair if approved.

We offer a 90 day warranty on all our repairs. Electronic Express Inc accepts cash, checks, VISA or MasterCard.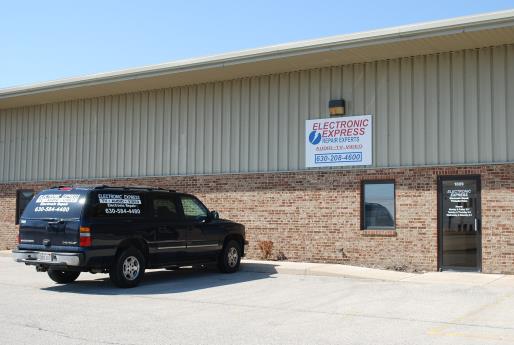 Stereo and TV Repair Experts Since 1986

1809 E. Fabyan Parkway, West Chicago IL | 630-208-4600              

630-208-4600 PHONE

630-208-4601 FAX

1809 E. FABYAN PARKWAY 

WEST CHICAGO (BATAVIA)

ILLINOIS 60185

BUSINESS HOURS:

MONDAY & FRIDAY 10am - 7pm

TUESDAY & THURSDAY 9am - 5pm

WEDNESDAY & SATURDAY 9am - 1pm